Can't find what you're looking for?
Check out Portable Plants Magazine:
To contact our staff:
1360 E 9th St, Ste 1070
Cleveland OH 44114
Phone: 216-706-3700
Toll Free: 855-460-5502
Fax: 216-706-3711


Buyers Guide Sales

Advertising Sales Staff

Editorial Staff
Products
EQUIPMENT

- Conveyors/Conveyor Systems

EQUIPMENT (Cont'd)

- Crushers

- Screening Equipment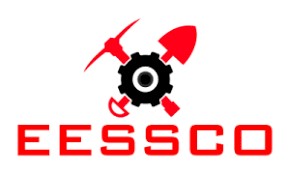 EESSCO
Contact Info
Street Address
131 Phillips St
Hanson, MA 02341
Social Media
Key Contacts
About Us
Serving New England for over 20 years with quality material handling equipment, parts and service, EESSCO offers crushing, conveying, screening and wash equipment and parts.
Reliable, experienced and connected to the best experts and brands in the aggregate and mineral processing industries, the team at EESSCO is proud to offer superior service before, during and after the sale. We work with producers to help them achieve production goals safely and in budget.
Make your work EASIER WITH EESSCO.
Where to Buy
Buy equipment and parts thru our sales department:
PARTS
EQUIPMENT
dvining@eessco.com
www.eessco.com