Can't find what you're looking for?
Check out Portable Plants Magazine:
To contact our staff:
1360 E 9th St, Ste 1070
Cleveland OH 44114
Phone: 216-706-3700
Toll Free: 855-460-5502
Fax: 216-706-3711


Buyers Guide Sales

Advertising Sales Staff

Editorial Staff
Products
EQUIPMENT

- Conveyors/Conveyor Systems

- Crushers

EQUIPMENT (Cont'd)

- Screening Equipment

- Used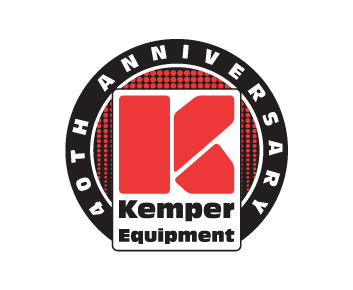 Kemper Equipment
Contact Info
Street Address
5051 Horseshoe Pike
Honey Brook, PA 19344
Social Media
Key Contacts
About Us
Whether you're looking for a custom conveyor system, retrofit into your existing operation or a new crushing and screening circuit, Kemper Equipment combines innovative solutions with the best brands in the industry.
Check out and buy parts online at quarryparts.com or contact our parts team today for quick response and fair pricing.  We offer factory and MSHA trainined on-site service for maintenance or emergency repairs.
It's a simple philosphy that works. We do what we say we are going to do,
Where to Buy
Kemper Equipment supplies material handling equipment to producers in the Mid-Atlantic and Southern US and have provided innovative systems for producers around the world. We represent major crushing and screening equipment including, Terex Minerals Processing, REMco,  Phoenix Processing Equipment, Etheridge Automation, Valley Rubber, Luff idlers and more.
Our specialty includes design/build services to guarantee you the perfect piece of equipment or entire plant - portable or stationary- that you need to get the job done. We specialize in customer conveyor systems for overland, barge or train load in and loadout. With over 40 years in the agg and mineral processing industries we know what works and provide a variety of brands for the just the right fit in your application.
For more information on the best lines of crushing, screening and conveying equipment, contact Kemper Equipment.
610-273-2066
sales@kemperequipment.com