Can't find what you're looking for?
Check out Portable Plants Magazine:
To contact our staff:
1360 E 9th St, Ste 1070
Cleveland OH 44114
Phone: 216-706-3700
Toll Free: 855-460-5502
Fax: 216-706-3711


Buyers Guide Sales

Advertising Sales Staff

Editorial Staff
Products
EQUIPMENT

- Conveyors/Conveyor Systems

- Crushers

EQUIPMENT (Cont'd)

- Screening Equipment

- Vibratory Feeders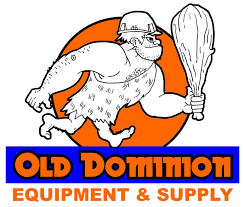 Old Dominion Equipment & Supply
Contact Info
Street Address
515 Wimgrow Rd
Richmond, VA 23229
Social Media
Key Contacts
About Us
Old Dominion Equipment & Supply is a partner in production for aggregate and specialty mineral producers with crushing, screening, conveyor & wash equipment & parts.
"Old Dominion Equipment & Supply has been my primary parts supplier for more than 18 years. I would highly recommend them to anyone in the aggregate industry because of their professional service and knowledge of all my supply needs. I'll never go anywhere else as long as they are around."
-D. Tiller, Waterway Materials
Where to Buy
Buy aggregate and mineral processing parts and equipment from Old Dominion Equipment & Supply
SALES
Billy Maccini
PARTS
Ivy Medina